Amanda Taylor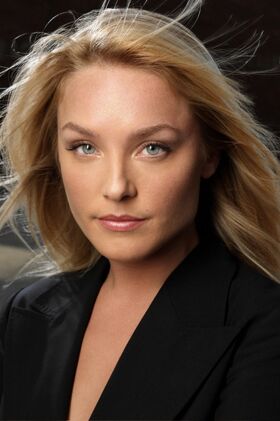 ---
---
---
---
| | |
| --- | --- |
| Occupation | Deputy District Attorney |
---
---
---
---
| | |
| --- | --- |
| Affiliation | L.A.P.D, T.A.U |
---
---
---
---
Images (0)
Amanda Taylor is a main character in the series, Stalker. She's portrayed by Elisabeth Röhm.
Description
[
]
Amanda is a District Attorney for the Los Angeles Court. She is by the book, cold hearted, and tough as nails, possibly due to being hurt by people in the past. She's devoted to her work, and goes to great lengths to put away potential stalkers and criminals. 
Amanda is a single parent to Ethan, whose biological father is Jack Larsen. However, Ethan had little contact with his father, and Jack essentially stalked Amanda in order to see his son. 
When Jack Larsen comes back into their lives and transfers to the LAPD, Amanda still holds a grudge against him, and claims to have a secret that could ruin his career. She threatens to take this secret to his lieutenant, Beth, unless Jack leaves her and Ethan alone.
She was dating Trent, who encouraged her to let Ethan and Jack see each other, before ending the relationship. She has taken his advice into consideration, and is beginning to patch things up with Jack; for Ethan's sake.
Physical Appearance
[
]
Character History
[
]
Appearances (12/20)
[
]
Relationships
[
]
Jack Larsen - At the beginning of the series, Jack and Amanda are estranged but have a prior relationship - it is unknown whether they were married or just dating, but they have a son together, Ethan. Due to something Jack did in New York, Amanda left town with her son to get away from Jack, and rebuilt her life in LA. When he transferred to the L.A.P.D. stalker division, she has a huge grudge against him and even threatens to reveal a big secret of his to his new boss Beth if he doesn't agree to resign and leave town. Additionally, despite effort on Jack's part, Amanda refuses to let him see Ethan, claiming it is too little too late.
Her attitude seems to change later on in the series after Ethan finds out that Jack is his father and expresses a desire to see him. He begins to have contact with Ethan at Amanda's house, and she appears to be attempting to patch things up with him for their son's sake.
Trivia
[
]
Quotes
[
]
Gallery
[
]
To view the Amanda Taylor gallery, click here.
[

]
Template:Characters