Ray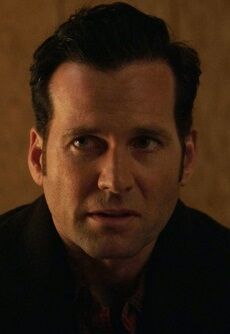 ---
---
---
---
---
Occupation
Stalker (Formerly)
Prisoner (Formerly)
---
---
---
---
---
---
---
Images (0)
Ray Matthews was the first boyfriend of Beth Davis, who also stalked her and was responsible for the death of her family. He ends up becoming the main antagonist of Stalker. Ray is portrayed by Elion Bailey
Character History
[
]
As a young man, Ray became fixated on Beth Davis, then known as Michelle Webber, and desired to become her boyfriend. He reached a lot of success, but then Michelle broke up with him. He tried a lot of ways to get her attention and began stalking her. One such method of getting her attention ended tragically; Ray started a fire in Michelle's house (where all of her family members lived), intending to save her family to impress her, but the house burnt too fast, resulting in the deaths of Michelle's parents and sister, whilst Michelle herself only just survived. After the tragedy, Ray was arrested, but his wealthy family used their money and influence to have him declared mentally unstable. As a result, he was sent to a mental institute instead of prison and Michelle moved away and changed her name to Beth Davis to prevent Ray finding her. Decades later, Ray was still obsessed with Beth and wanted to find her again.
In The Woods, He was beaten to death by Jack Larsen when they were both fighting inside of the burning cabin. After he left Ray's body inside of the cabin, Jack made it out alive with two detectives who got him out before the cabin exploded.
Appearances (6/20)
[
]
Relationships
[
]
He had a relationship with Beth Davis before they broke up.
Teamed up with Perry Whitley to hatch a plan against Beth and those around her.