About Stalker
A psychological thriller that centers on a pair of detectives who handle stalking incidents for the Threat Management Unit of the LAPD.
Next Episode
Love Kills: Beth, Jack, Vicki and the rest of the T.A.U team continue their search for a serial killer, and Vicky learns some startling information about her ex-husband.
Featured Media
You Might Also Like...

Refresh for another recommendation
Polls
Next Episode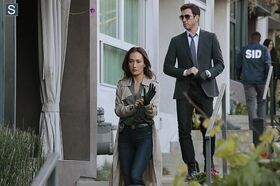 Pilot will premiere in...
Fall 2014
News
Refresh
Twitter
Join Chat
<chat></chat>