About Stalker
A psychological thriller that centers on a pair of detectives who handle stalking incidents for the Threat Management Unit of the LAPD.
Next Episode
Love Kills: Beth, Jack, Vicki and the rest of the T.A.U team continue their search for a serial killer, and Vicky learns some startling information about her ex-husband.
Featured Media
You Might Also Like...
Refresh for another recommendation
Polls
Which character do you think that's gonna be your favourite?
What Did You Think of the Season Finale?
Next Episode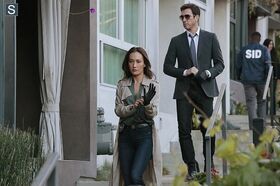 Pilot will premiere in...
Fall 2014
News
Loading RSS data...
Refresh
Twitter
Join Chat
Community content is available under
CC-BY-SA
unless otherwise noted.